Know who is behind 'The Milkman'
Hi, I am Jeff Brunton, your 'Milkman.' If you live in Western PA, you probably have heard about the Brunton Dairy Farm, which held the legacy of providing pure and fresh natural milk and dairy products to the customers across the region. As a part of the Brunton family, I grew up at the farm, milking cows, bottling milk, feeding cows, and making deliveries.
Understanding the need of customers for fresh and pure natural milk and allied dairy products, I am again introducing home deliveries with a fresh approach. I am getting our nutritious, fresh, and wholesome milk back to our existing and new customers in Beaver County and surrounding areas. I named it 'The Milkman' because what I am providing you is fresh, pure, and natural without any additives or preservatives. I am dedicated to providing you with the same level of quality services associated with the same reliable service of the old fashion milk man.
The Brunton dairy farm has over 200 of healthy cows that we milk twice a day. We offer home deliveries to over 800 customers in Beaver County and surrounding areas, and the number is growing with each passing day. We believe in building long-term relationships with all our customers, not some short term gains.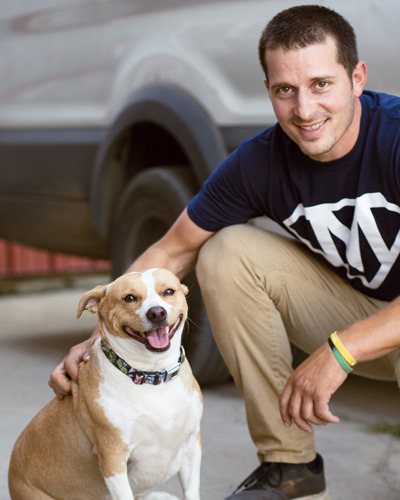 Our Commitment to Our Customers
At The Milkman, we are fully committed to providing our customers with an excellent service that delivers real value. We take pride in our quality and standards in delivery.  We 100% guarantee the freshness and coldest milk to your door. Brunton Dairy does not give there cows growth or performance enhancing hormones.
Our Values
For us, customer satisfaction with our products and service is a top priority. We believe in supplying you with the best and wholesome milk and dairy products with honesty and integrity. Our focus remains on developing long-lasting relationships that are beneficial for our customers as well as our business.
Our Difference
Although we have started afresh with a new name, we still maintain similar standards and quality, which you expected from Brunton Dairy Farm. Without compromising our quality of milk, dairy products, and services, we try to enhance our home deliveries by using the latest technology for your convenience.
No more hassle of visiting the farm to get dairy products or fresh milk; our efficient home deliveries provide you all without any delivery charges at your doorstep. We have launched our website with various payment options, which allow you to order your favorite milk and dairy products from the comfort of your home. Don't worry if you cannot make cash payments. You can use a credit card to pay through our website using your computer or smartphone. It is as easy as that!
Connect with 'The Milkman' to get the best, pure, and nutritious dairy at your doorstep!